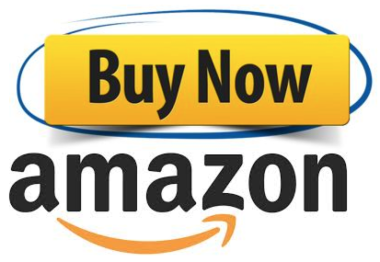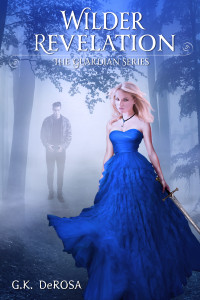 Welcome to the official website of Wilder: The Guardian Series by G.K. DeRosa! Exciting news – the third book in The Guardian Series, Wilder Revelation is now available for purchase on Amazon.com. Buy it now for only $2.99 for a limited time!
Fulfilling her destiny and becoming the Guardian has meant a world of sacrifices for Celeste Wilder, but her most difficult challenge is yet to come. The supernatural forces at play are far more powerful than she ever expected, and she will have to trust her instincts if she hopes to survive. Lilliana Constantin is back from the dead. Alek is free and somehow stronger than ever. A pack of rogue werewolves are wreaking havoc in her small town. And on top of all of this, Celeste faces what is at best an uncertain future with the love of her life.
While battling the forces of evil and saving the human world alongside Stellan and the handsome Constantin brothers has become second nature, Celeste had no idea what accepting her duty as the Guardian would actually cost her. When she faces an unspeakable tragedy, she is pushed to her breaking point. After fighting her most formidable enemies, Celeste is about to discover that sometimes the greatest evil is the one that comes from within.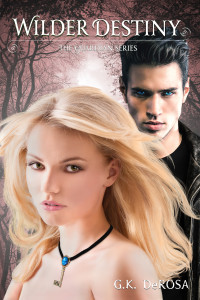 Wilder Destiny
Celeste Wilder's mundane world has been completely turned upside down, and it all started when the intriguing Constantin brothers strolled into her small town last summer. After discovering the truth about her destiny and making a life-changing decision, she is now forced to deal with the consequences of her new supernatural reality. Gone are the carefree days of high school and homework, now she must fulfill her duty as a Guardian…no matter the cost. Luckily, she has the love of her life by her side as she battles the supernatural forces of evil, but will that love really last forever? As new challenges arise and old enemies reappear, Celeste must find the strength to overcome the biggest threat she's ever had to face.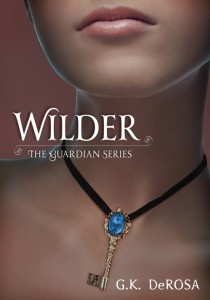 Wilder: The Guardian Series
All that Celeste Wilder ever wanted was to meet someone who would sweep her off her feet like she had seen in countless romantic movies. When she meets the gorgeous and mysterious Constantin brothers her senior year of high school, she gets much more than what she had bargained for. As they introduce her to an exciting supernatural world that she never knew existed, she makes a startling discovery about her own family legacy and is forced to make a decision that will change her life forever.
Submit your email address below and we'll send you the first two chapters of this exciting novel for free!