Already finished reading Wilder and the entire Guardian Series and can't wait for what's next? Sign up here and be the first to know when the first book in the new series is coming out. You may also get a few sneak previews of what's to come for our new characters before the book is published. So get ready because you think you may know what's coming, but you have no idea 😉
New series coming out in April 2017!
My latest exciting project ~
Dark Legends is now live! And it's only 99 cents!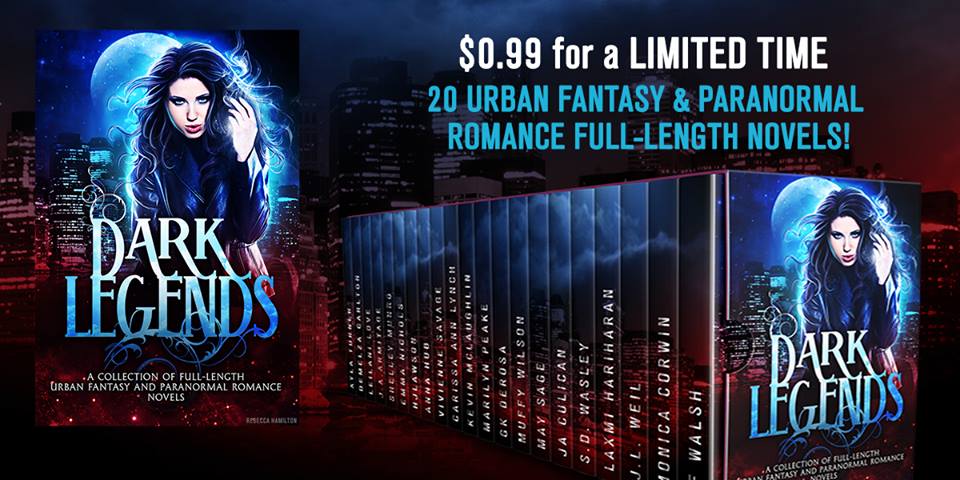 This Collection is PACKED with more than 20 full-length Urban Fantasy and Paranormal Romance reads from New York Times, USA Today, and International Bestselling Authors!
Don't miss this collection of more than twenty unique twists in paranormal romance and urban fantasy, providing over one million words of supernatural suspense that will transport you to new worlds with smoking hot action and heart-throttling adventure!
The DARK LEGENDS boxed set includes: Mermaids, Sirens, Shifters, Vampires, Dragons, Sorcerers, Warriors, Angels, Faeries, Demons, Witches, Psychics, Ghosts, Mythology, Folk Tales, Legends, Dark Magic, Time Travel, and More!
BUY LINKS:
Amazon: https://www.amazon.com/dp/B01M27CAGU/
Nook: http://www.barnesandnoble.com/w/dark-legends-rebecca-hamilton/1124659666?ean=2940153508344
Kobo: https://store.kobobooks.com/en-us/ebook/dark-legends-1
!